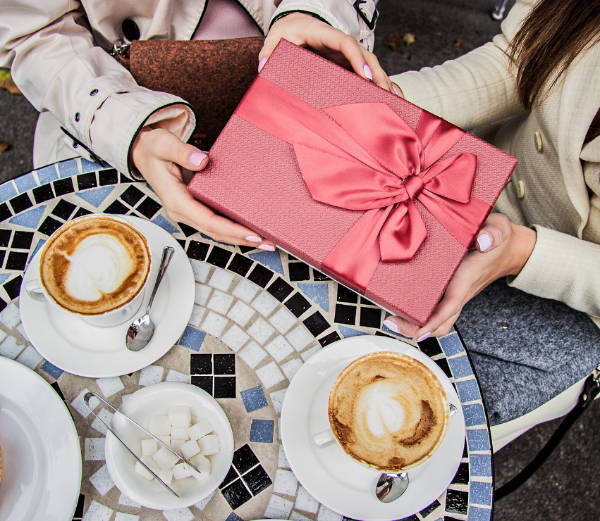 The holiday season always brings with it an abundance of generosity and gift giving. While we often receive presents that we love, we also occasionally receive presents that aren't our style or taste. What to we do with these unwanted gifts?
The most eco-friendly decision you can make is to not throw these gifts away. This small act can impact the environment in a huge way. Nothing good comes from increasing the volume of our landfills. Researchers at Yale University estimated that 294 million tons of waste was sent to landfills in 2013. We can only guess how much of this waste is due to unused or "badly" gifted items.  
So, what can you do? Thankfully, there are plenty of options.
If the gift is small and nice, but you don't see yourself using it…consider regifting it.  According to a poll done by American Express in 2015, 76% of Americans found regifting to be socially acceptable. Designate a drawer or set aside a box and fill it with gifts you've received that you think someone else may enjoy. Maybe you're not a bath person, but someone gifted you some scented bath salts. Or maybe you got a gift card to a restaurant you never go to. Of course, remember to label each gift with the gift-giver's name before you store it away so you don't regift it to the person who gave it to you!
If the gift came from someone you see often…consider making the best of it. Got an unfortunate-looking ornament this year? There's always room on the back of the tree! An unflattering framed photo? Keep the frame and put the photo in an album. If it's truly bad, but meaningful or personalized? Stash it away and only bring it out when the gift-giver comes over.
If it's an expensive gift that you will never use…consider being honest with the gift-giver.  A lot of money was spent hoping that you would love the gift. If you feel comfortable being honest, tell the person that although you appreciate their generosity, you don't see yourself making use of the gift. Ask if you can exchange the gift for something else. If the gift is not exchangeable or returnable (or if you can't work up the nerve to confront the gift-giver), consider finding a charity that could make use of it.
If the gift is truly awful…consider donating it.  According to Tom Farley, a.k.a. Mr. Manners, "If you don't like it, don't regift it". Pack up it and take it on your next trip to the donation bin.
In the end it's the thought that counts, but what can we do to prevent the giving of unwanted gifts? Take it upon yourself to try something new! Before you buy a gift, ask the recipient what they want or need. If you prefer surprises, make sure to include a gift receipt or purchase a gift card at a store you know they like. In the end, everyone wins - people get what they want and nothing ends up in the trash can!